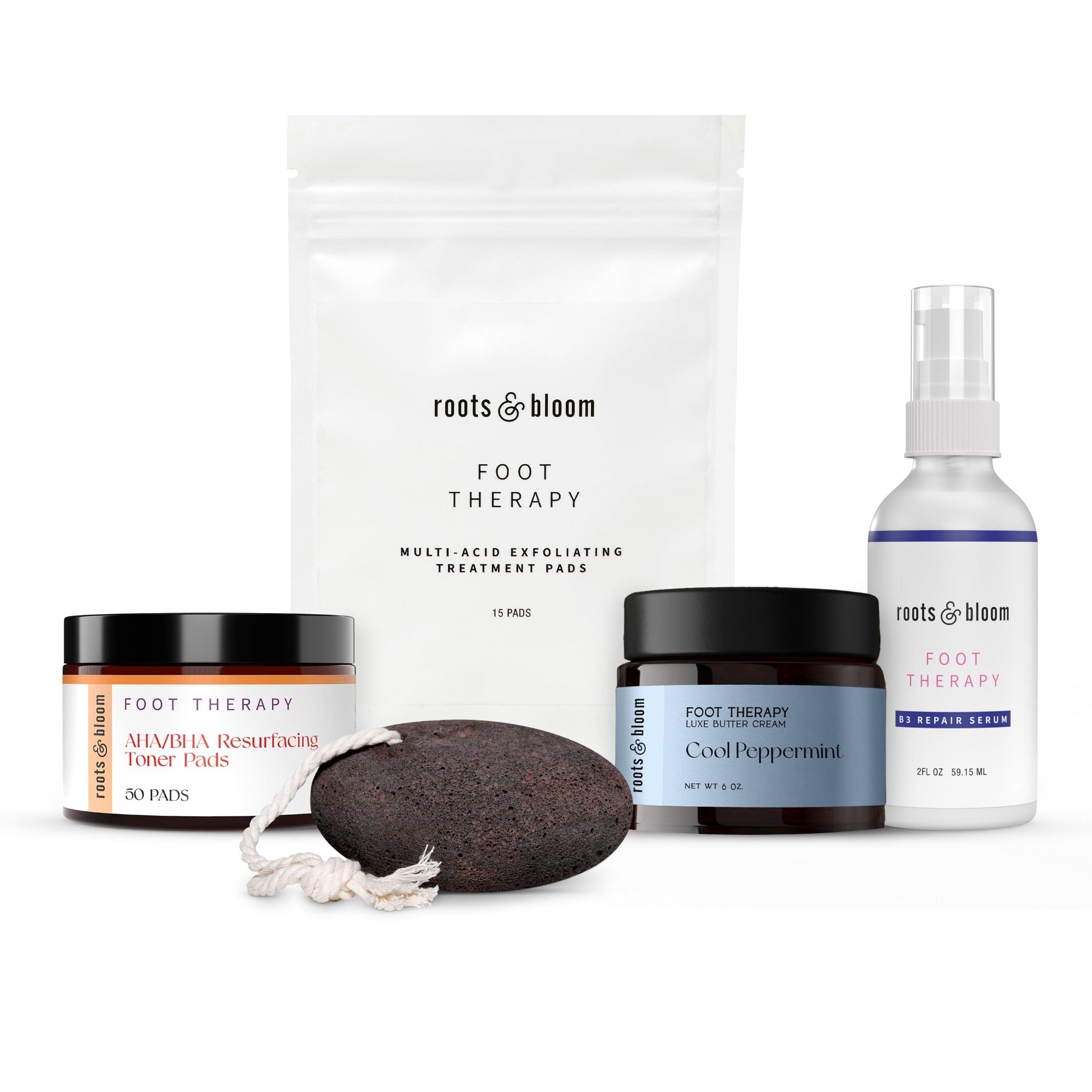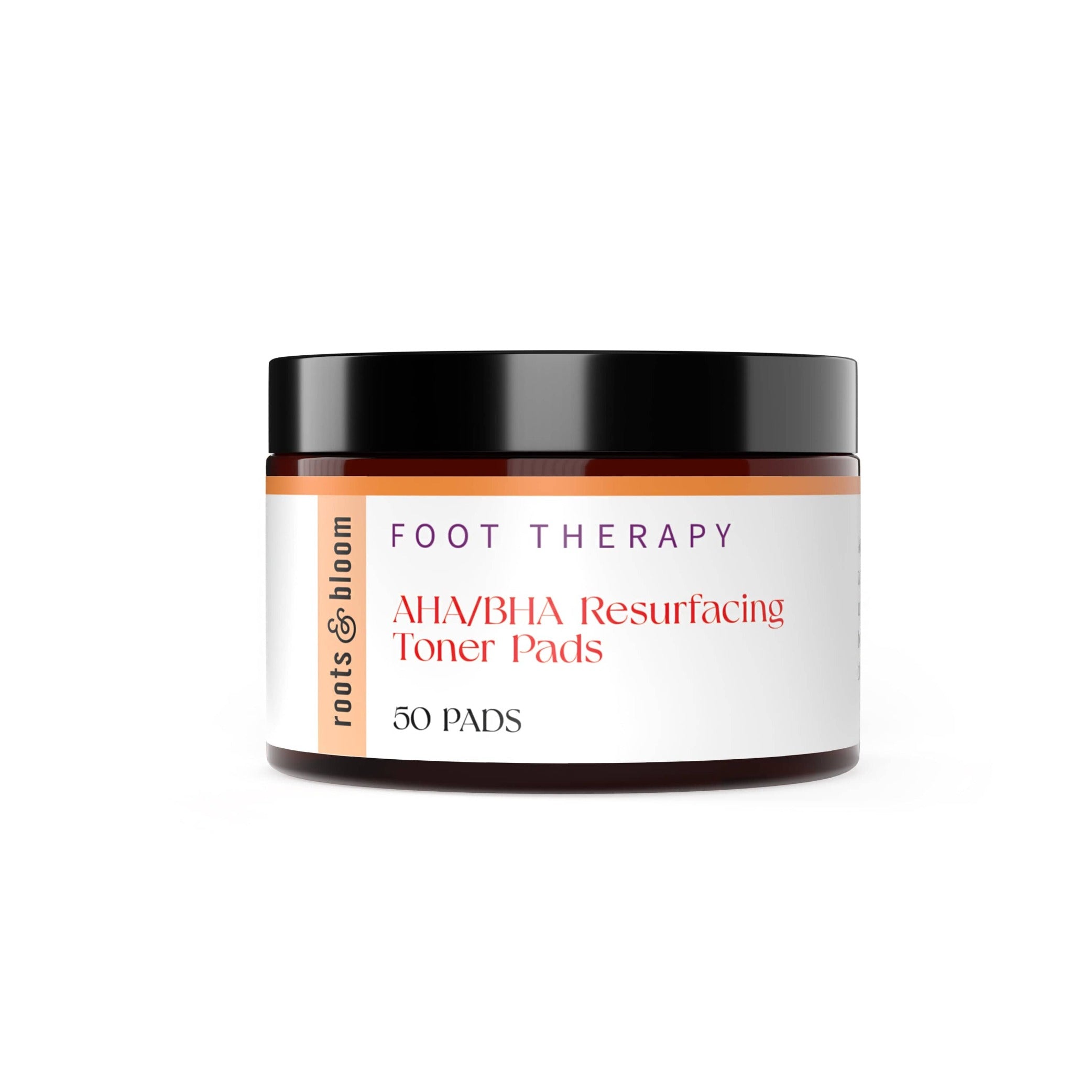 Ultra Foot Therapy Regimen | For Softer Healthy Feet in Days
Sale price

$165.00
Regular price

$217.00
(/)
Are you tired of feeling ashamed to wear sandals when the weather is warm or even to rub your feet against your significant other before drifting off to sleep because the skin on your feet is so dry, cracked and rough?  Still applying Vaseline and wearing tube socks to bed every night?
Well, you are not alone. There are literally hundreds of people who have this problem, yet few people ever really find a solution, that is effective and simple at the same time. That is why we developed the Ultra Foot Therapy Regimen because it is easy to follow and apply and will also soothe, soften and moisturize your feet for the long term. 
BENEFITS
✅ Smoother and Softer Feet
✅ Greater confidence and improved overall foot health and appearance.
✅ Removes and prevents uncomfortable and unsightly calluses.
✅ Better hydration and less dryness, cracking, and peeling.
✅ Eliminates discomfort, pain or itching caused by dry skin.
✅ Gets rid of odors from bacterial and fungal overgrowth.
✅ Lowers Risk of Infections due better foot care.
HOW IT WORKS 
EXFOLIATE: Exfoliate and remove dead skin cells easily with our Multi-Acid Exfoliating Treatment Pads. These pads are marinated in a gentle acid toner that will soften dead dry skin over the course of a few days with an easy swipe 1-2 times per day. POLISH: Gently polish off softened dead skin after a few days with our free Natural Volcanic Pumice Stone (Step1)
HYDRATE & REPAIR:  before bed apply our AHA/BHA Resurfacing Toner Pads which includes Tea Tree Oil and Hydroxy Acids to hydrate, deodorize, heal and to promote the continued shedding of dead dry skin. (Step 2)  
MOISTURIZE: Soothe and further soften your skin by applying our shea butter infused Luxe Peppermint Butter Creme (Step 3)
NOURISH & TREAT: Ensure that your skin is revitalized, renewed and nourished at a level below the epidermis by applying our B3 Repair Serum with Hyaluronic Acid 2-3 times per week. (Optional Boost)
SHIPPING & RETURNS:
Free shipping on all orders over $50 USD
Orders are delivered within 1-5 business days
Ships from our MD warehouse
Backed by our 30-day money back guarantee
If you're not satisfied, contact our support team and we'll assist you with our free and easy returns process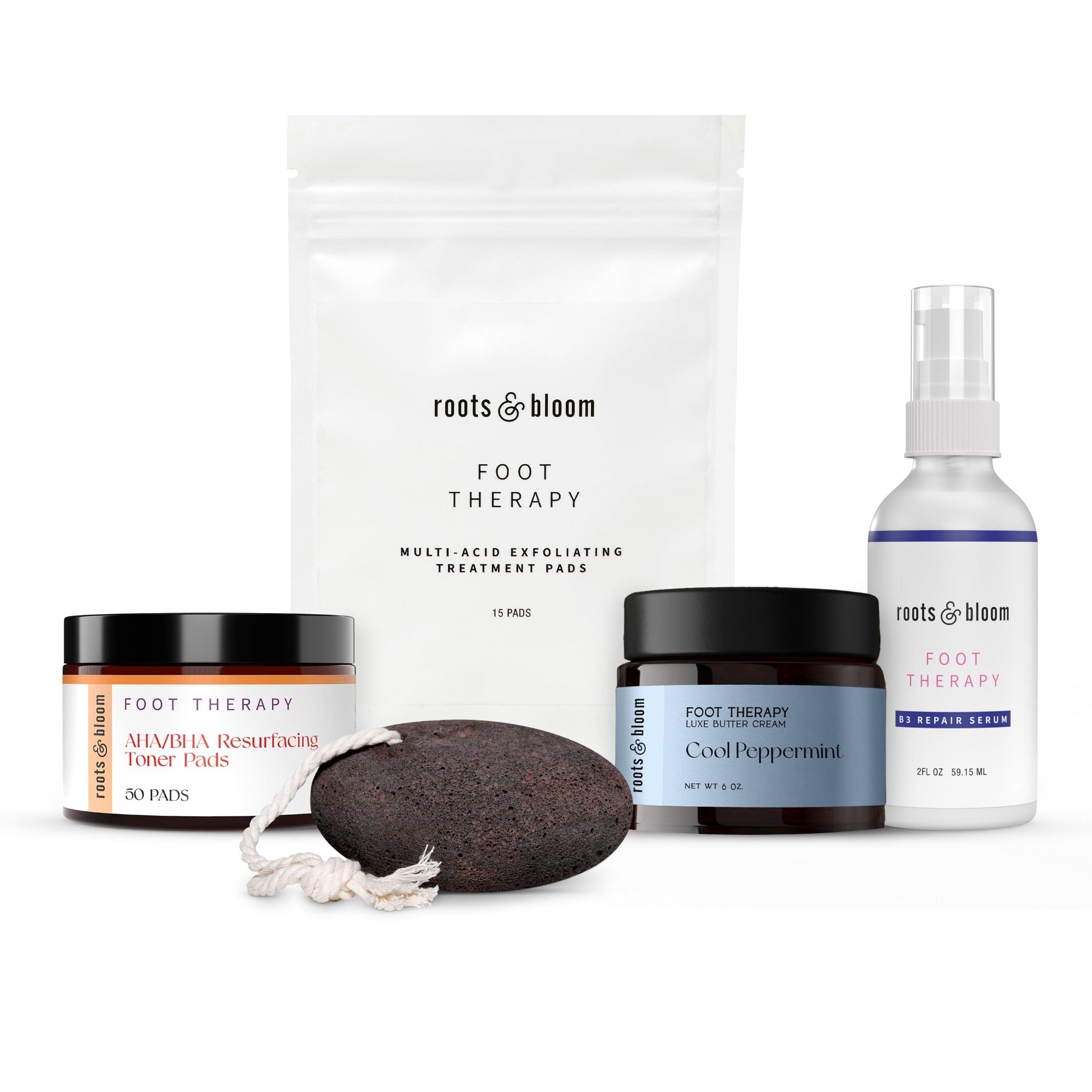 Ultra Foot Therapy Regimen | For Softer Healthy Feet in Days
Sale price

$165.00
Regular price

$217.00
Choose options