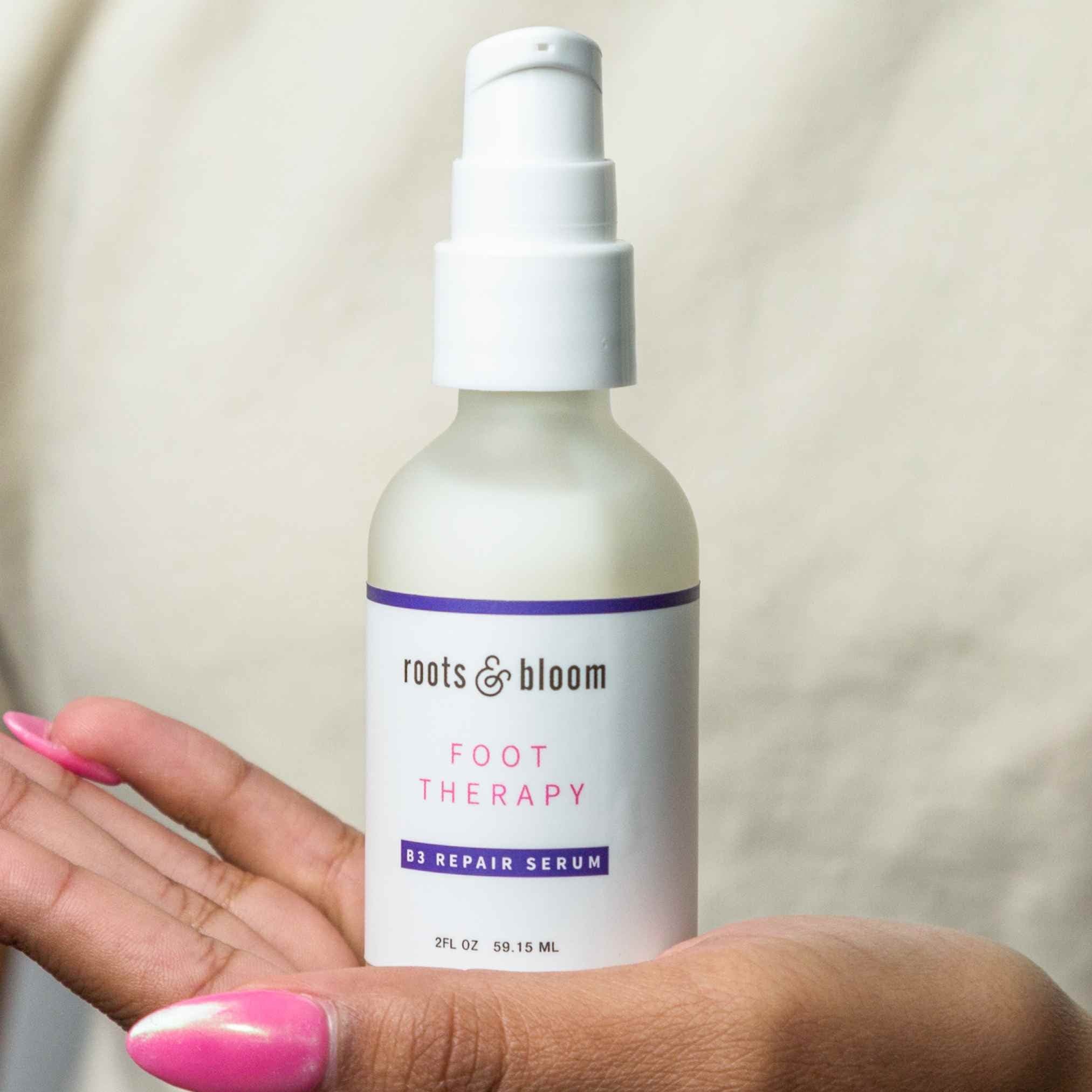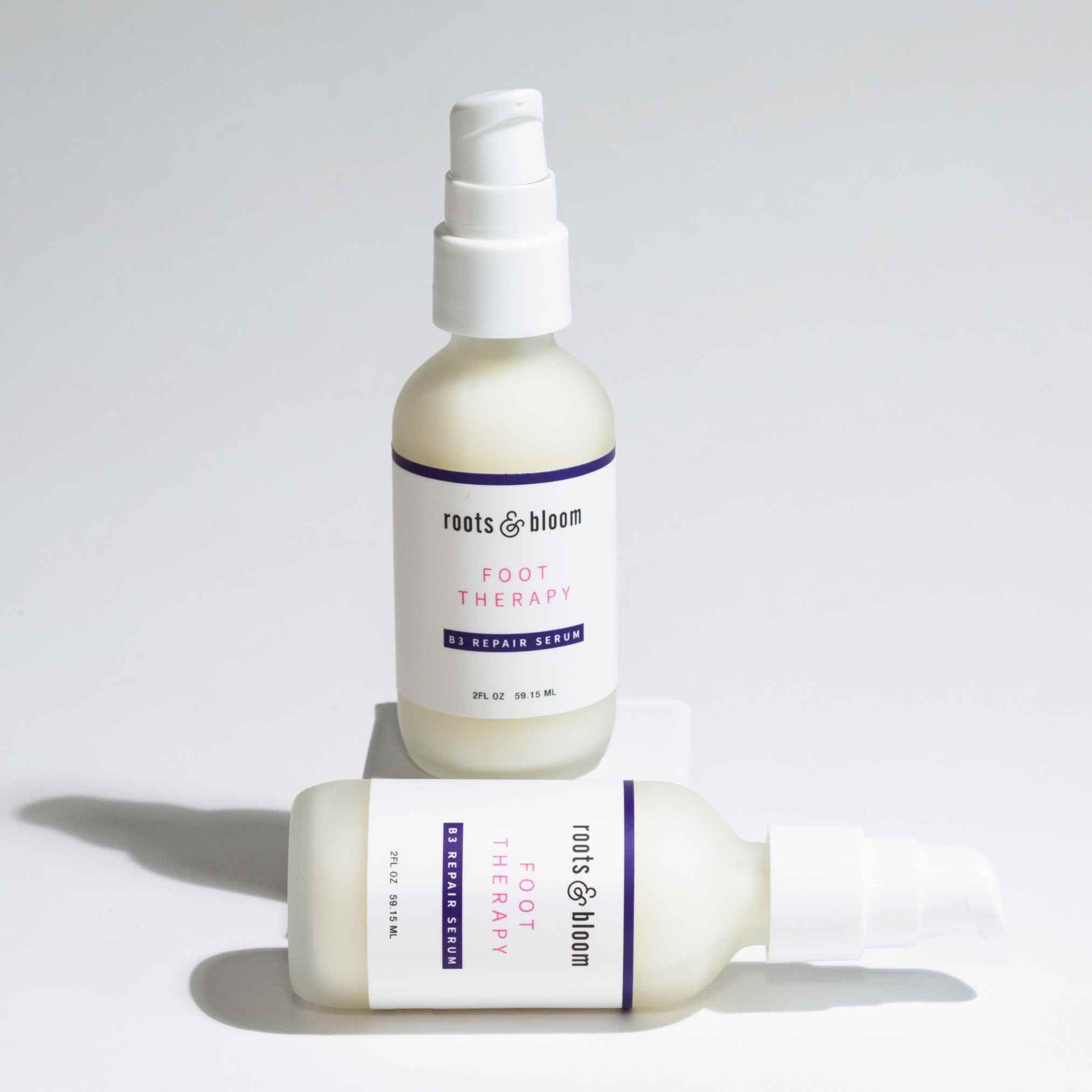 B3 Foot Repair Serum
Sale price

$38.00
Regular price
(/)
Tired of dealing with dry, cracked, itchy feet during the Fall and Winter? Want feet that look smooth and soft all year round and not just during sandal season?  We've go you covered!  Applying our nutrient-dense serum just a few times per week will hydrate and repair your skin at a much deeper level, leaving you with feet that look softer and more supple than ever. 
BENEFITS
✅ SOFT, SMOOTHER FEET WITH DEEPER HYDRATION
✅ INCREASED CONFIDENCE AND IMPROVED OVERALL FOOT HEALTH AND APPEARANCE.
✅ IMPROVED SKIN TEXTURE AS MOISTURE IS ADDED BELOW THE EPIDERMIS OR THE SKIN'S OUTER MOST LAYER, SOFTENING THE ROUGH AND CALLOUSED AREAS ON THE FEET.
✅ PREVENTION OF CRACKING: WITH REGULAR DEEP MOISTURIZATION CAN REDUCE THE LIKELIHOOD OF PAINFUL CRACKS AND FISSURES ON THE HEELS AND SOLES, WHICH CAN BE BOTH UNCOMFORTABLE AND PRONE TO INFECTION.
✅ NO MORE DISCOMFORT, PAIN, OR ITCHING FROM DRY DKIN.
✅ REDUCES BACTERIAL AND FUNGAL OVERGROWTH, ELIMINATING FOOT ODOR.
HOW IT WORKS
Harnessing the exceptional hydrating properties of Hyaluronic Acid, our serum penetrates deep into the skin, binding water and infusing multiple layers with revitalizing moisture. 
Deeply nourishes and repairs dry, cracked heels
Infuses every layer of skin with long-lasting hydration
Revitalizes and rejuvenates tired feet
Targets specific foot concerns for intensive care
Formulated with skin care super ingredients--Hyaluronic Acid, Niacinamide, and Jojoba Oil
Experience the transformation with our Foot Serum and indulge in the luxury of beautifully pampered feet.
SHIPPING & RETURNS:
Free shipping on all orders over $50 USD
Orders are delivered within 1-5 business days
Ships from our MD warehouse
Backed by our 30-day money back guarantee
If you're not satisfied, contact our support team and we'll assist you with our free and easy returns process
B3 Foot Repair Serum
Sale price

$38.00
Regular price
Choose options